You are Watching The Voyeurs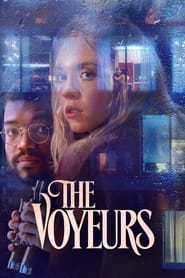 (Full HD Available)
The Voyeurs (2021)
Storyline:
Pippa and Thomas move into their dream apartment. They notice that their windows look directly into the apartment opposite – inviting them to witness the volatile relationship of the attractive couple across the street. But when they attempt to anonymously intercede in their lives, they unwittingly set in motion a chain of events leading to deadly consequences.
Release Date: 2021-08-25
Duration: 120 min
Tagline: How far will you go for one more look?
Views: 38