You are Watching Halloween Heroes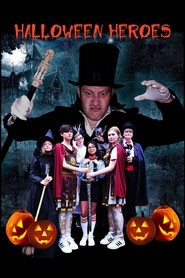 (Full HD Available)
Halloween Heroes (2021)
Storyline:
When a new neighbor, Brutus Snively, moves in, he begins to devastate everything and everyone. Suddenly, events take a strange turn and a group of teenagers become their Halloween personalities and fight back to save their town!
Release Date: 2021-10-01
Duration: 77 min
Tagline: The way they trick the bad guy is a treat!
Views: 74